Monte Carlo is one of the most popular tourist destinations in Europe. It is possible that it even parries some of the world's biggest attractions. Located in Monaco, it is home to celebrities and athletes, and billionaires of all profiles. It is also the home of many casinos. Thanks to this it is one of the world's top locations when it comes to gambling tourism. The fact that the James Bond franchise is closely tied to this place only helped to grow its popularity.
Back in the day when Monaco was a poor place close to bankruptcy, the solution they saw as viable was opening as many casinos as they could. At first, they didn't reap the benefits they intended but fast forward a couple of hundred years and here we are – Monte Carlo is the Mecca of European gambling. This is not going to change any time soon considering the number of casinos they have at their disposal. Any man or woman visiting can find something for their pleasure in the domain of gambling. But, what most tourists want to see first and experience is the famed Monte Carlo Casino.
This casino is not only a place for gamblers it is a tourist attraction in every sense of the word. As we mentioned, the famed 007 made it popular among the fans of the secret agent. Today, the majority of people who want to see this casino are not even gamblers. It's no surprise matters are like this considering that the casino is located in a building that is an architectural wonder. This is what begs one of the most frequently asked questions tied to this casino – can tourists visit Monte Carlo casino and not gamble? Let's talk about this.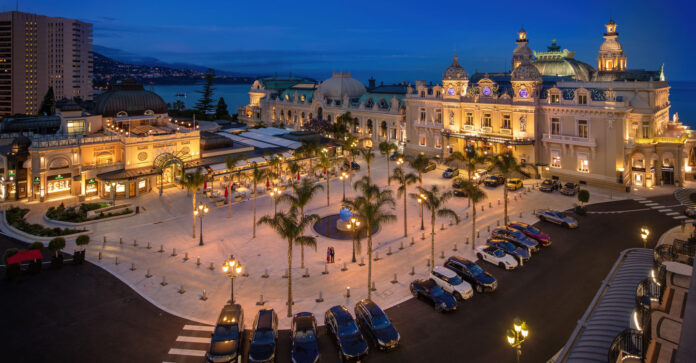 Monte Carlo Casino as a Tourist Attraction
The people in charge of this magazine are pretty much enchanted by gambling, and visiting Monte Carlo would result in a few rounds of roulette and a few draws at a blackjack table at least. But, we understand that there are people who would visit Monaco as a tourist attraction rather than a gambling paradise. This is fine, as not all of us are the same. But, is it possible to visit the premises of this building without having to play games? Let's first see what conditions you need to fulfill. Of course, you need to be older than 18, as it's the case in most establishments of this type. Also, it's vital to know that if you're a Monaco citizen you're not allowed to gamble. So, yes, there are restrictions. Not everyone can enter this or any other casino in Monaco. So, if you're a Monegasque, you're better off trying out online roulette real money games and being safe.
As far as the tourists who do not want to gamble are concerned they do not need to worry. Not only that you're allowed to enter without gambling, but you can also visit the casino strictly as a tourist as a part of a tour group. Visiting this casino and its rooms is quite a standard day for the people who work in a casino as they deal with tourists who only want to see the building and take photos daily. Of course, you can visit on your own during the rush hours but you need to pay attention to a few things. First of all, there is a dress code involved, so no shorts and trainers by any means. Smart casual is the worst combination they're allowed. Also, there is a fee involved with entering. Reaching this casino is not for free considering its statute in the world. So, while you're not obligated to gamble, you can't just enter for free and walk around. So, what you need is a proper ID with a photo to confirm your age, respectable clothes, and some money. All things considered, these are fair conditions.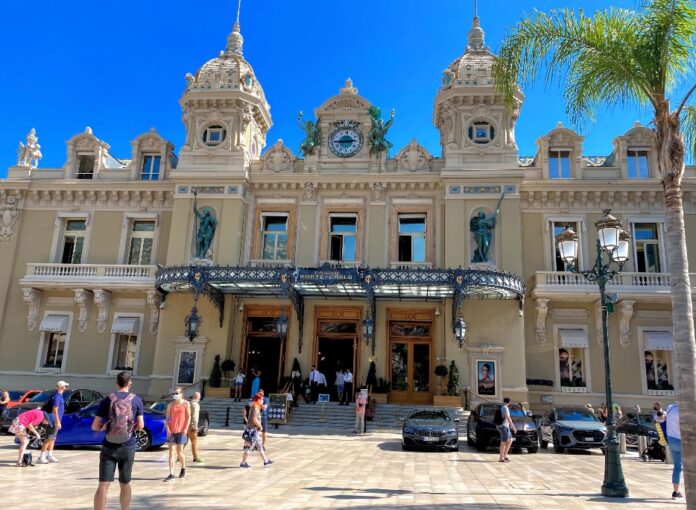 How to visit Monte Carlo Casino
So, as we said, you can visit strictly as a tourist. Of course, we do recommend trying out some of their best games, but that's up to you. As far as the entry fee for gambling is concerned you need only 5 Euros. But, if you're not interested, here are a few interesting ways to visit without having to spend money on gambling.
The first option you have at your disposal is group visits. To enter you need to be a part of a group that has a minimum of ten people. These visits are organized each day from 9 am to 1 pm. To enter the premises you'll need 10 Euros. The good news for everyone is that during the group visits there is no dress code involved. During this period the casino is under maintenance, and you'll be allowed to take photos. But, even if you get the itch to spend a few bucks on gambling you won't be able to do it as there's no gambling during this period. It's important to know that if there are fewer than 10 people in the group the entry fee is 17 Euros during the season and only 12 Euros from October to May.
If you're not a fan of group visits you can always choose an individual one. The casino is open to individual visits from 2 pm onwards. The good news is that you can reach the first room without any cost as entry to that one is free. Here, you can play slots if that's what you like but no photos are allowed. After the first room, there is a fee involved and it is set at 17 Euros for individuals and 14 Euros if you're in a group. Here you can gamble of free will, playing games such as roulette. Considering that gambling is allowed during this visit, you'll need to provide an ID and also you'll be required to be dressed appropriately.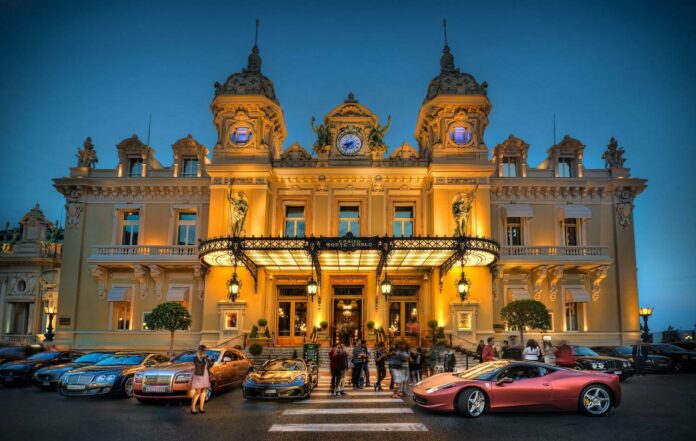 Bottom Line
As you can tell Monte Carlo casino is a gambling paradise, but it is also a tourist attraction. Thanks to this fact you'll be allowed to visit even if you have no intention to gamble But, if you ask us, you should at least spend those minimum 5 Euros. Who knows where one spin could take you?